COOKGIRl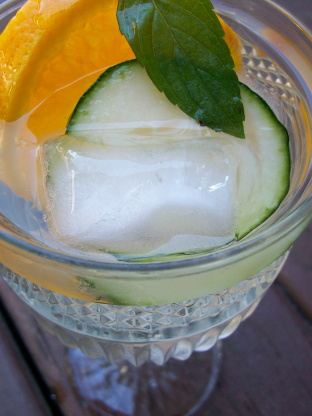 Not everyone likes soda and flavored drinks, but plain old water can get boring after a while. Here, the clean flavors of cucumber and orange steep in water for a refreshing twist. From Chowhound. Cooking time is chilling time.

This is very good -- and pretty! Thanks! Reviewed for the June Veg*n Recipe Swap
Combine all ingredients in a large pitcher. Cover and chill in the refrigerator for at least 30 minutes. Serve.