Not everyone likes soda and flavored drinks, but plain old water can get boring after a while. Here, the clean flavors of cucumber and orange steep in water for a refreshing twist. From Chowhound. Cooking time is chilling time.
Directions
Combine all ingredients in a large pitcher. Cover and chill in the refrigerator for at least 30 minutes. Serve.
Reviews
Most Helpful
This is very good -- and pretty! Thanks! Reviewed for the June Veg*n Recipe Swap

Love this! Oranges and cucumbers are a wonderful combination and taste great in water. I'll be keeping of pitcher of this water in my fridge. Yum!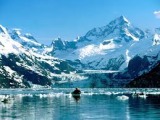 LOVE IT!!! love, love love...love the way it tastes, love the way it looks and love that it is so easy!!!-I was getting a bit tired of lemon H2O alllll the time and heard good things about cuke water...while playing "I Recommend Tag" this was suggested as a option...we have a ton of citrus from family in FL right now so I jumped at the chance...will be a regular on my menu plan here on out..THANKS!!!