Cucumber Dill Salad With Radish and Feta
Parsley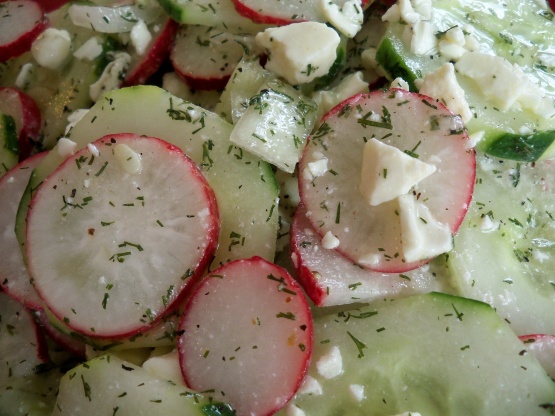 It's best to eat this within 1 hour of making it. It is very refreshing. If you want to take to a picnic, keep the items separate and toss together just before serving.
Mix cucumber, radishes and cheese together.
Whisk together lemon juice, vinegar, dill, sugar, and garlic in a bowl until sugar has dissolved.
Whisk in the oil in a slow steady stream until emulsified.
Add viniagrette to cucumbers and toss well.
Add salt and pepper to taste.