Derf2440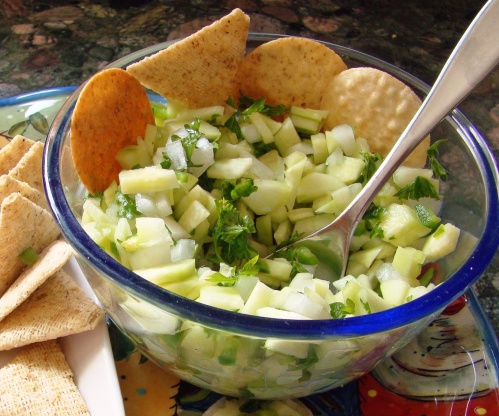 Use as a dip for tortilla chips or to top grilled chicken or fish.

Very refreshing, but I have to say it was a mistake serving it with crackers, lol. Lovely flavour, we did like it but it didn't want to stary on crackers. Next time I will serve it like a brushetta on toasted French bread slices. I added what was left to our salad at supper, it was great in the salad! , thanks for posting it was very tasty.
Mix everything together in a bowl.
Cover and chill at least 2 hours before serving.
Mix again before serving.