Charlotte J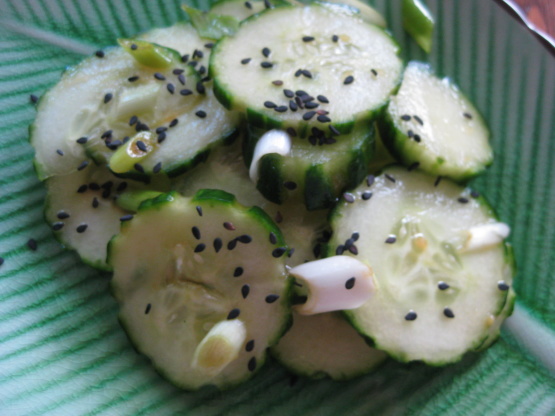 Cucumber salad with an Asian twist! A crunchy refreshing salad! Or top a Grilled Tuna Steak Grilled Tuna Steak with it.These cucumbers are very long if you can`t find them use 2 regular cucumbers.

What a wonderful recipe. I made this and followed the directions only adding some slivered red onions along with the rest...served with Sweet Chili Chicken with Asian Vegetable Rice #450681 and we had a wonderful meal. I did leave on a little green skin for coloring. Thank you Rita for a great recipe!
Toss all salad ingredients and top with seeds.