2 Reviews
I took out what I thought were pork chops from an unlabeled bag in the freezer. Turns out it was a big hunk of pork - too small and full of bones for a roast and too thick for chops.
Thus, I needed a recipe for cubed pork. The directions were pretty sparse but we made it work. I cubed the pork first, then fried it. I diced the onions and the apple as well (I had one apple so that's all I used). We don't care for cooked raisins so I omitted those.
My husband and I were both pretty skeptical but all in all it was a tasty little dish. We were making mac and cheese for the kids so we just had it on the side but next time we'll eat it with rice.
Thanks for posting. There aren't a lot of recipes on here for cubed pork!
This is really a 5 star recipe for flavor, but 3 stars for directions. The amount of apple is not listed in the ingredients, nor what size to cut the cubes of meat; and onions 'clarified' -- I wasn't sure if the chef means carmelized or translucent, since clarifying means to remove impurities or solids. I used 2 large Crispin apples and cooked the onions until translucent. I also pre-soaked the raisins in hot (boiled) water till they plumped. Apples, onions, raisins & pork is a great combo of flavors! My husband liked it very much but said it should have some sauce. We served with fresh cooked collard greens and basmati rice. We definitely want to eat this again, and next time I will dice the apples & onions to keep everything uniform. That would be my preference. Made for Spring 2008 PAC. Very nice flavors and textures. Thanks for posting!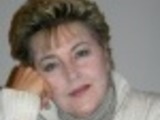 Cubed Pork With Apples and Onions and Raisins