Z1621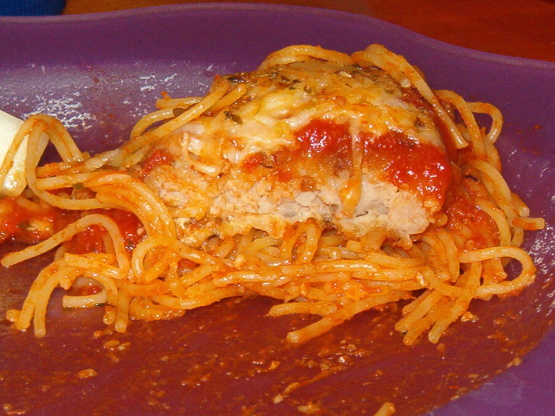 Adapted from a recipe by SMR012 at allrecipes.com.

I made this tonight for supper. I omitted the mozzarella and subbed panko breadcrumbs plus some Italian seasonning for the Italian breadcrumbs since this is what I had on hand. It turned out pretty good and was definitely a nice change of pace from the traditional cube steak and gravy I usually make. Best of all, it truly reminded me of chicken parmesan - one of my favorite dishes. Thank you!
Preheat the oven to 350°F In a shallow dish, stir together the flour, salt and pepper. In a separate bowl, whisk together the egg and water with a fork. In a third bowl or shallow dish, mix together the bread crumbs, 1/3 cup of Parmesan cheese, basil and oregano.
Heat the oil in a large skillet over medium heat. Pound steaks lightly with meat tenderizer or kitchen mallet. Dredge the cube steaks in the seasoned flour, dip into the egg mixture, and coat with the bread crumb mixture. Place them in the skillet, and fry just until browned on each side. Arrange steaks in a single layer in a greased casserole dish, top with marinara sauce and cover with foil.
Bake for 25 minutes in the preheated oven. Top each steak with mozzarella cheese and remaining Parmesan cheese; sprinkle remaining oregano over the top. Bake uncovered for 25 more minutes. Serve with pasta.