Boomette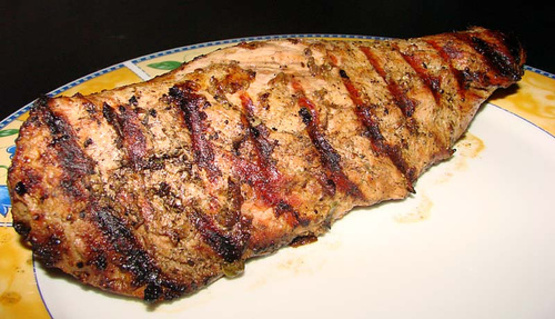 The marinade from this is wonderful and produces very moist flavorful tenderloins, they can be grilled as well. Plan ahead they need to marinate for 24 hours. This marinade is enough for up to four tenderloins.
In a bowl whisk together first 11 ingredients and transfer to a large heavy ziploc plastic bag, add in the tenderlons to the marinade; close bag tightly and turn to coat.
Place the bag in a large bowl and refrigerate for 24 hours.
Set oven to 400 degrees.
Transfer the tenderloins to a baking dish and discard the marinade.
Cook for about 25 minutes.
Let stand for 5 minutes before slicing.