Bergy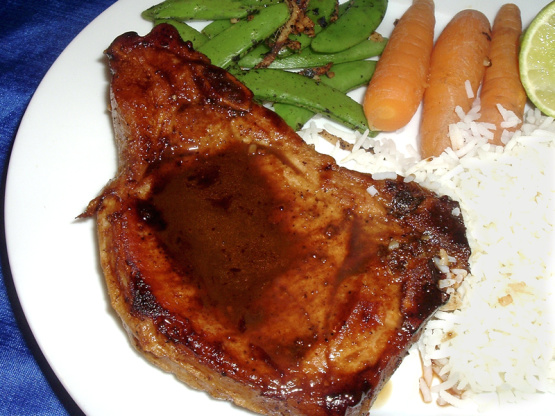 This is really good and really simple. Got this from the local newspaper and was very impressed so I had to share. Spice up your pork chops with no extra hassle.

Just made these for a dinner party and everyone really liked them. Next time I'll omit the water for a thicker sauce though. Also just used a little lime juice since I only had 1 lime and used bottled lemon juice for the rest. Still super delicious!
Brown lightly salted pork chops in oil at medium heat for 2 or 3 minutes.
Turn chops, adding garlic, lime juice and water to the skillet.
Cook uncovered turning once or twice till done and syrupy juices remain (6-8 min).
Spoon sauce over chops, sprinkle with cumin and fresh pepper.
Serve with rice, and vegetable of your choice.
SIMPLE & DELICIOUS!