Cuban Inspried Stewed Sausages
Megohm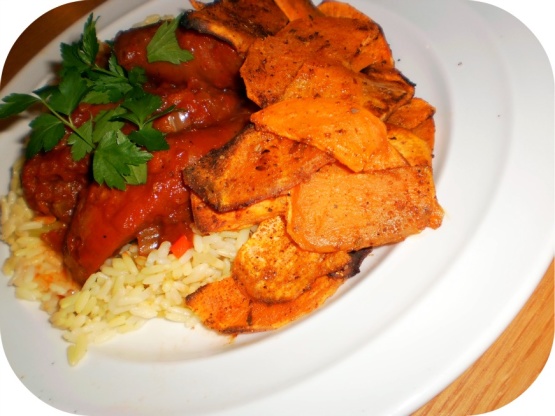 Something I came up with during one of my "Dexter," binges. This is super savoury, rich, filling, and above all, delicious. Very easy to make, as well. Serve over rice.
In a large skillet, sautée onion, celery and bell pepper until softened.
Add garlic and cook 1 minute until fragrant.
Add sausage and let brown, making sure to stir fairly often.
Add 1 can of tomato paste, mixed with the 1.5 – 2 cups water (however thick you'd like your sauce, initially), to form a sauce.
Add to the skillet, with sugar, lime juice, oregano, cumin, paprika, red pepper flakes, bay leaf, and a little salt and pepper to start.
Cover and let cook 10-15 minutes, simmering over medium/medium-low heat. remove lid and let simmer 3-5 minutes, till sauce thickens to your liking.
Check for seasoning, and serve over rice!