flower7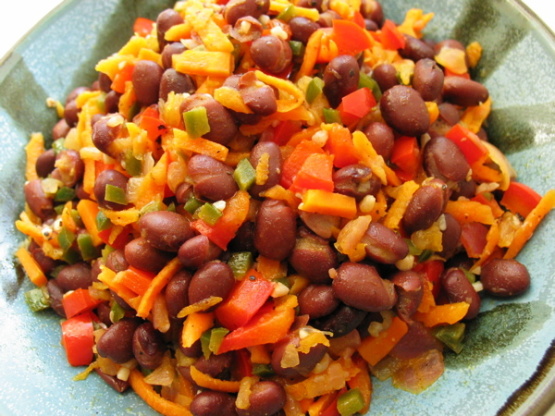 Simple recipe for black beans and easy to make.

My first reaction when tasting this was "Ooooo - yum!" This is a really really tasty dish! I only made two slight changes - I shredded the carrot instead of chopping and left out the coriander/cilantro as I don't care for it. Thanks so much for the recipe!
In a skillet, heat garlic and oil over moderate heat until garlic is fragrant.
Stir in onion, bell pepper, carrot and jalapeno.
Cook mixture, stirring occasionally, until vegetables are softened.
Stir in beans, coriander, lime juice, and salt and pepper to taste and cook, stirring till heated through.
Keep warm till serving time.