Prep 45 mins
Cook 45 mins

Great for black bean lovers!
Directions
Prepare marinated rice by mixing together the ingredients.
Let marinate at room temperature, if making soup right away. Otherwise, cover, refrigerate, and marinate up to 1 day. Let rice come to room temperature before serving.
Rinse beans in a strainer until canning juices run clear.
Heat olive oil over medium high, and add onions. Saute for a few minutes.
Add jalapenos, bell peppers and garlic; cook until softened.
Stir in spices.
Add broth, vinegar and beans.
Cover and simmer 30 minutes (or longer, if desired), stirring occasionally.
Taste for salt and spiciness. Add cayenne pepper, if more heat is desired.
Serve soup in bowls over a scoop of rice. Top with cilantro and yogurt, if desired.
Store left-over rice separately from soup, so liquid will not all be absorbed.
Most Helpful
Delish. Made mine with a yellow bell if you see the photo. Flavor of the marinated rice is nice! We had extra rice left over. Thanks for sharing!

As a confirmed black bean lover, I did love this soup--but then I am a cilantro lover too, so this was right up my alley. This has a nice level of heat, but doesn't burn, and a nice undercurrent of sour without overdoing it. I confess to using white rice (basmati) but otherwise I was faithful to the instructions. Good soup, Maito!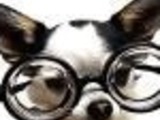 Made this tasty soup today for lunch. I was quite surprised at how the vinegar really elevated this soup and the rice. I almost didn't put the full amount of vinegar in the rice, but it absorbs the vinegar and results in a delicious marinated rice. The only change I made was to omit the cayenne as the jalapenos added enough kick for our tastes and I added an extra can of black beans. Next time I might reduce the amount of onion and bell pepper a little. Enjoyed this soup very much and will definitely make it again.