iris5555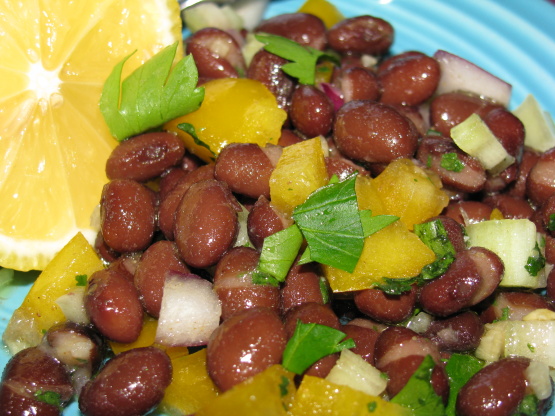 Nice bean salad I adapted from one I had in our local cuban restaurant.

Quite tasty and very easy. It needed some salt. Next I want to try it with lime juice.
Toss together beans, yellow and red peppers, celery, onion and parsley.
Whisk together lemon juice, olive oil, garlic& cumin and toss into bean mixture.