The fish in this recipe is actually fried in oil in the oven - it is not a low-fat alternative! The flavour and crunch are perfect. The recipe came from the March 08 copy of recipes+ magazine.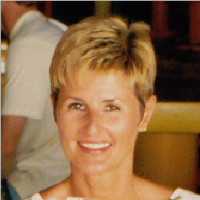 DELICIOUS-I loved the flavor w/ the parm and oregano!!! I cheated, too, because at the last minute it was just going to be girls for dinner. I lined a bake sheet w/ foil and included a rack which I sprayed w/ oil, followed recipe and then sprayed fish with oil. Baked at 500F on top rack for 6 minutes. (Next time I will try the full fry method because my Dad loves fried fish but I hate to fry on the stove-top!) Thank you, Bungy, for a great recipe! Made for Fall PAC 2008.
Preheat oven to 180 degrees Celsius.
Combine breadcrumbs, Parmesan and oregano on a large plate, and place flour and egg in separate bowls.
Dip fish, one piece at a time, into flour; shake off excess. Then dip into egg to coat lightly, and coat well with breadcrumb mixture. Repeat with other pieces of fish.
Place fish on a plate, cover with plastic wrap, and chill for 15 minutes.
While fish is chilling, place oil in a large roasting pan in oven and heat until a cube of bread turns golden brown in 20 seconds.
Carefully place fish into hot oil in pan in oven. Cook for approximately 3 minutes, then turn fish carefully. Cook further 3-4 minutes until golden brown.
Remove pan from oven and transfer fish to paper towel to drain.
Serve with a salad and lemon wedges.