Crusty Meatball Pasta-Low Fat, Hi Energy
katew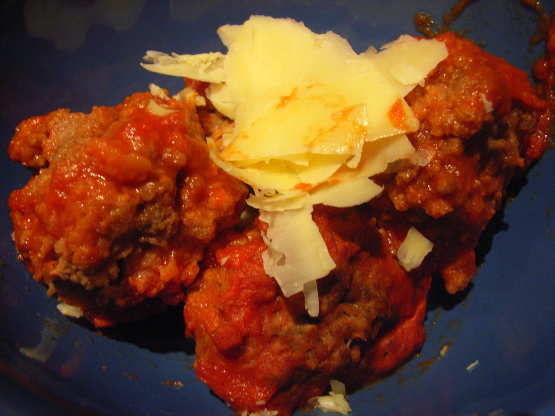 I found this recipe in a low fat hi energy cookbook, but tweaked it slightly. I use wholegrain pasta, but the original recipe used regular..entirely up to you.
Put the passata, sugar, oregano, garlic powder and chilli flakes in a large pan and heat gently.
Put the fresh garlic, chilli, parsley and lemon rind into a processor and whizz together until finely chopped. Add the bread and whizz to make crumbs, then add the pork mince, egg and seasonings, and pulse briefly until well blended-don't over do it though!
Shape the mixture into about 20 small meatballs and drop them into the sauce and simmer about 20 minutes.
Preheat the oven to 220 degrees. Cook the pasta according to packet instructions, then drain and toss with the sauce. Transfer to an ovenproof dish and scatter with the parmesan and some freshly ground black pepper. Bake for 20 minutes.