KellyMae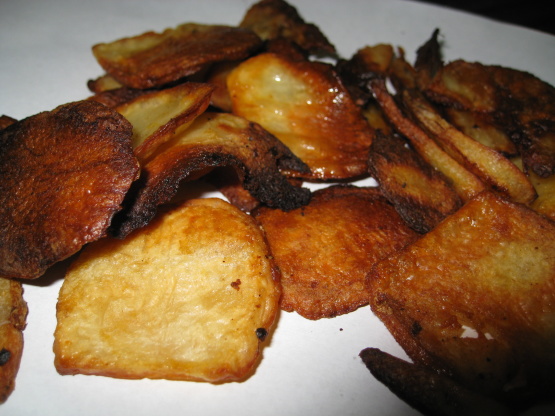 So good! The Tabasco adds just a little "BAM" to the potatoes! The crust makes a really good potato!

Top Review by Donna
Yum yum yum yum YUM!!! this is a really good potato recipe! I added alot more tobasco because we love it hot, but the way it turned out was so good! like everyone said, the outside was very crisp while the inside was soft and fluffy, this is a really good way to use a potato!
Combine first three ingredients.
Brush potatoes with mixture.
Place cut-side down o baking sheet.
Bake in 375°oven for 45 minutes.