gailanng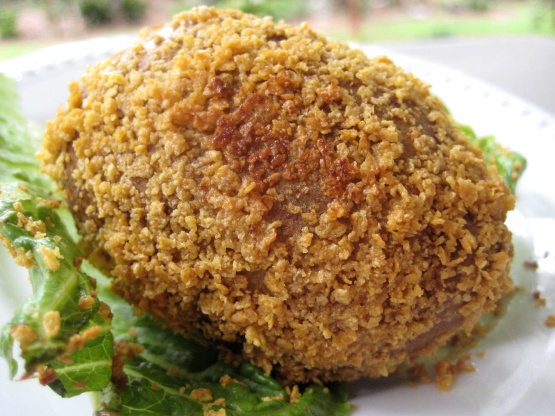 Simple and totally easy to prepare. Works well as a quick side for meatloaf, hamburgers, or Salisbury Steak, or just plain steak!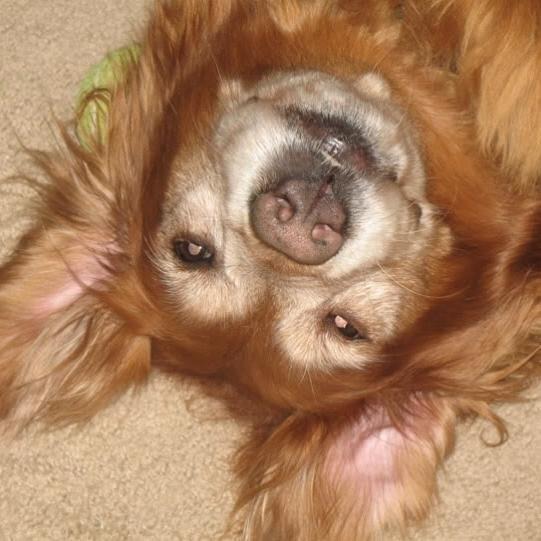 These potatoes were yummy! I pulverized the corn flakes in my food processor and I have to say how amazing the potatoes were! Even though I removed the skins prior to baking, the corn flakes them selves acted just like a crunchy skin. Thanks for posting Andi!
4

medium baking potatoes, pared (left whole)

2

tablespoons butter, melted (use vegetable margarine if vegan)
1⁄2 cup corn flake crumbs

1

teaspoon salt
1⁄4 teaspoon pepper

Topping

1

tablespoon sour cream (or vegan sour cream)

1

pinch chives, chopped
Heat oven to 375 degrees.
Mix together cornflake crumbs and seasonings in a medium bowl/ or medium Ziploc bag.
Brush whole potatoes with butter.
Coat potatoes with cornflake crumb mixture.
Arrange in an un-greased baking pan, 9X9X2 inches.
Bake uncovered for 1 to 1 1/4 hours or until potatoes are tender.
Serve with a dollop of sour cream and chives, if desired.