This is so easy to make; you won't believe how juicy the chicken is. The potato flakes makes the skin so crusty. Lovely with a simple green salad, baguette and fresh fruit.
Directions
Preheat oven 400°F.
Trim and wash chicken, pat dry and set aside.
In a large bowl, beat egg and milk together.
In a separate bowl, combine potato flakes, salt, paprika, garlic salt, ground pepper, poultry seasoning and cheese.
Dip chicken in egg then roll in the potato flake mixture.
Place chicken on pan and sprinkle with melted butter.
Bake in 400°F oven for 45 minutes, turning the chicken once.
Increase oven temperature to 425°F and bake for another 10- 15 minutes.
Most Helpful
We loved this chicken recipe.It's nice and crispy on the outside and stays moist on the inside. Great flavor, too! Thank you for another great take on chicken!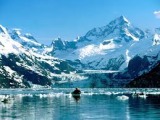 I'm not usually one to vary from the baking of chicken breasts, but in this case I actually used a whole chicken (well, except for the head & the feet!) & we had an outrageously wonderful tasting chicken dinner! Could not possibly have been any better, I'm sure! And, I'm with you when it comes to serving something like this with a simple salad, & bit of bread & & cool bowl of fresh fruit! So satisfying without being overly filling! Thanks for sharing the recipe! [Made & reviewed in Went to the Market tag]
This was SO good! I did chicken breasts and wings, and after rolling them in the potato flakes and seasonings, let them sit for 30-40 minutes at room temp. I used a stoneware 'bar pan' to bake them on, and rather than drizzle the butter, I used a pastry brush and lightly brushed/dabbed it on. It seemed to cover the chicken better. I never had to turn the chicken over. It crunched up great top and bottom. We loved this, and I will be making this often. I am an ace at frying chicken. I learned to do that from my Mom, but I don't feel so guilty eating chicken done this way, and it's almost as good. Thank you so much for posting this great recipe!