Crustless Vegetable Quiche
Boomette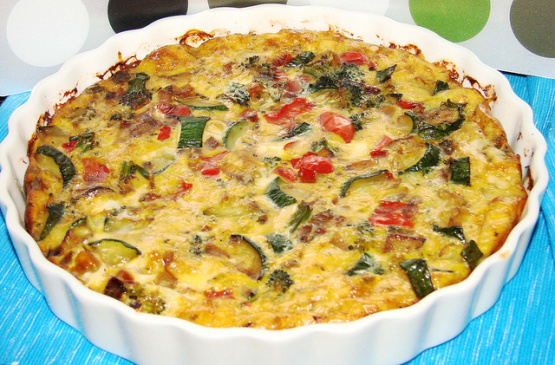 I make this quiche and then take slices to work for breakfast. Its a filling quiche that is healthy and delicious. You can use any veggies that you like but this combo has always worked for me.
Sautee veggies in oil until tender.
Remove veggies and allow to cool.
Beat eggs in bowl, add salt and pepper add cool veggies to eggs and mix well.
Spray glass pie plate with cooking spray.
Pour half of the egg mixture in pie plate.
Add the cheese slices.
Top with remaining egg mixture.
Bake at 350 degrees for 15-17 minutes.