karen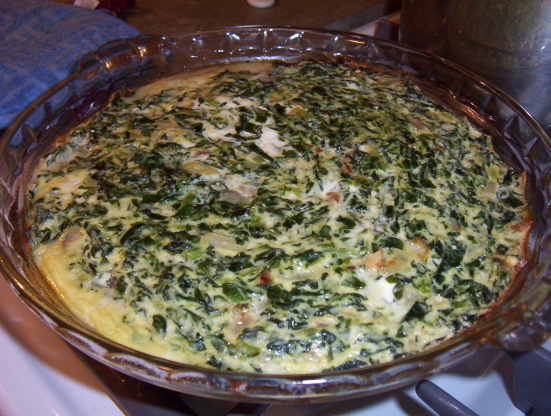 Another recipe from my childhood. Very simple to prepare and no crust.

Top Review by karen
I really love quiche, and like the fact that this was crustless since it is so much healthier. I did find the recipe pretty bland, and had to cook it a lot lover than stated, maybe 30+ minutes because there was sitting liquid on the top. I used fresh mushrooms that I sauted instead of canned and sauted onions instead of the french fried onion rings since I tend to prefer fresh ingredients. The onions & mushrooms helped, but it needed something else..probably more cheese.
Mix first 5 ingredints well.
Fold in sour cream.
Pour into greased 9 inch pie plate.
Bake at 350 for 20-25 minutes.