Crustless Spinach and Feta Pies With Tomato Salad
Prep 30 mins
Cook 30 mins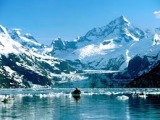 This is a really easy and quick take on spinach pie. It is without a crust, but you still get roughly the same yummy Greek flavors in a fraction of the time and effort. There is also a nice side of tomato salad included. Compliments go to the Food Network kitchens.
Directions
Tomato Salad:.
Toss the tomatoes together with the pepperoncini and olives in a salad bowl. Add the olive oil, lemon juice, oregano salt and black pepper to taste. Toss again.
Spinach Pies:.
Put a rack in the center of your oven and preheat to 400 degrees F.
Heat olive oil in a skillet over medium-high heat.
Squeeze excess liquid out of spinach.
Add the spinach and scallions to the skillet and cook, stirring, until dry - about 4 to 5 minutes.
Transfer to a colander and press with the back of a spoon to get rid of the last bits of moisture.
Brush 4 6-oz. ramekins with some olive oil and put them on a baking sheet.
Put spinach mixture, eggs, half-and-half, bread crumbs, mint, salt, black pepper, cayenne pepper and nutmeg into a food processor and pulse until the spinach is finely chopped. Remove blade and stir in the feta cheese.
Divide the mixture evenly between the 4 ramekins.
Bake until set around the edges but still a little bit soft in the center - about 20 minutes. Turn oven off, leaving the spinach pies inside to set. Keep them in the oven for another 5 minutes.
Run a knife around the edge of each pie and invert onto plates. Spoon some tomato salad around each and serve.
Reviews
Most Helpful
I enjoyed this on every level, very nice quiche/pie, and came at a good moment when my husband is not so well and I have to be careful what I feed him, nothing that is difficult to eat or digest. This certainly fitted the bill!! I used a soft greek feta, they were quickly put together and made a nice light dinner. On this occasion I did not make the salad, but certainly will in future. Thank you, enjoyed for Consideration Tag Game

French Tart is right on! I loved this!!! I made as directed with two exceptions--I used fresh spinach which I blanched and chopped and I used cherry tomatoes in the salad because there are no good tomatoes here now. What a fabulous little meal or appetizer!!! Life was very good during this meal!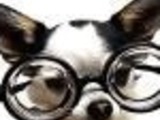 Absolutely DIVINE! I made these for a summery luncheon party for friends and they went down a bomb! LOVE anything that is crustless for the old diet, and these were FULL of flavour and so light and tasty! I doubled the recipe and served two per person with the salad and some steamed baby potatoes............it was all SPOT ON! Made for the Big Fat Greek Tag Game and a keeper for me thanks darink! FT:-)