Annacia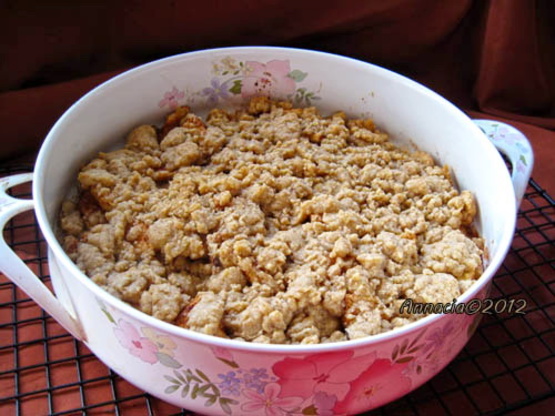 Don't have time to make a pie crust? Then you might want to try this fast making, crunchy topping, apple pie. I had to put down an amount of apples but use as many as it takes to fill your pie tin.You could also just use a can of apple pie filling. Good plain or with a scoop of ice-cream or cream whip on top before you serve it.
I added cinnamon the top and on the sugar that went on the apples. It took about 10 minutes longer for the apples to cook. It turned out great.
Preheat oven to 350.
Butter pie tin.
Put apples in pie tin.
Cover with white sugar.
Mix flour, brown sugar, butter and salt.
Put this mixture over apples.
Bake for 30 minute or until apples are tender and topping is brown.