Derf2440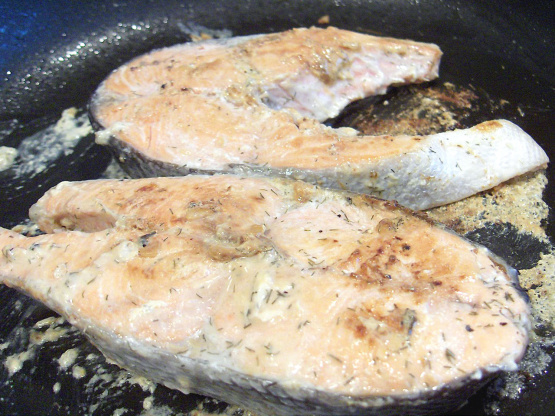 this came from Mr. Food's quick and easy diabetic cooking

We loved this salmon, my steaks were quite thick, I was only able to eat half of mine, so I partly cooked them in a pan on top of the stove and finished them under the broiler. I used no fat mayonnaise. Loved the dill, garlic and lemon! I will be making these again, thanks for posting.
Preheat the broiler, coat a broiler pan or a rimmed baking sheet with nonstick cooking spray place the salmon steaks on the pan.
In a small bowl, combine all the remaining ingredients; mix well, spread evenly over the top of the salmon steaks, then broil for 12-15 minutes, or until the fish flakes easily with a fork, serve immediately.