Crusted Rack of Lamb a La Danno
danno 50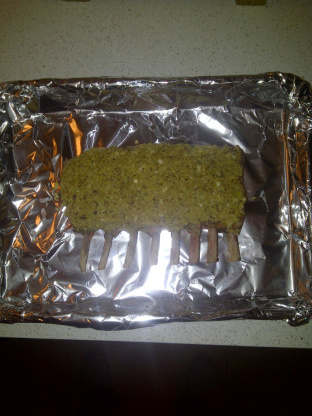 The freezer section of most markets carries these racks and it is good to serve 2 people. If you want to serve 4 then buy 2 and double this recipe etc.
Mix all ingredients, except lamb, in a ball. Adjust amount of crumbs to get a consistency similar to dry cookie dough.
Pat dry rack of lamb, and taking small handfuls of mixture, form an even crust on top of the lamb.
Place in a 400 degree preheated oven for 20 minutes.
Remove, tent under foil, and let rest for 5 minutes before serving.