Crusted Chicken With Cream Sauce (Lite-Bleu)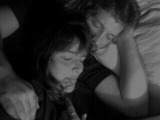 All Lite-Bleu recipes are complete meals that we designed for our weight loss diet. Please visit our homepage for more info.
Directions
Mix cracker crumbs, parmesan cheese, garlic powder, salt, and black pepper on plate and set aside. Rinse chicken with cold water and gently shake off excess. Dip chicken in crumb mixture, turning to evenly coat both sides of each chicken breast with the crumb mixture.
Heat oil in large nonstick skillet on medium heat. Add chicken and cook 5 minutes on each side until cooked through (170°F). Place chicken on serving plate and cover to keep warm.
Add chicken broth and the cream cheese to same skillet. Cook on medium heat until mixture just comes to boil, stirring constantly.
Reduce heat to simmer and cook 3 minutes or until sauce is thickened, stirring frequently. Spoon sauce over chicken and sides, and garnish with fresh chives.
Most Helpful
Ok...this is INSANELY delicious for such a low fat and simple recipe!!! In fact, it tastes high fat so I rate this 5 stars even on a full fat meal rating scale. I increased the amount of sauce and subbed 3 ounces of Boursin lite cheese and the rest fat free plain cream cheese. My husband couldn't keep his head out of the sauce and asked what was in it (thinking it was super high fat) when I told him how light it was, he joked that it reminds him of the Seinfeld episode regarding the supposedly fat free ice cream! This is rich and heavenly. I served this over baked potatoes and a side of cauliflower. Kids devoured the chicken. This gets a standing ovation from our family for the health/taste department! Keep these light tasty ones coming 2Bleu! LOVED IT!

Easy and delicious. We enjoyed this with Dreamer in Ontario's Recipe #339702 and a simple salad. Great warm weather dish as it is so quick and easy to prepare and doesn't heat up the kitchen. An added bonus that it is low fat: it doesn't taste low fat! Very flavoursome sauce! I added some finely minced garlic and thinly sliced mushrooms and thyme to my sauce in step three. Made for PRMR. Thank you for sharing another really useful - particularly for hot days - recipe for me to have in my collection.

This was very good and really easy. I doubled the sauce as I know my whole family are sauce hogs!! They all liked it, I will make it again