Pam-I-Am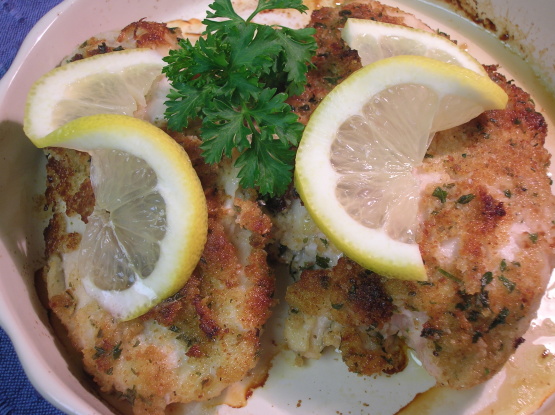 Nice and simple, but very good.
Preheat oven to 450°.
Blend egg whites, cornstarch, and lemon juice.
In seperate bowl, combine bread crumbs, parsley, salt, and pepper.
Dredge chicken breasts in egg white mixture, then in bread crumb mixture.
Let rest on a rack 20-30 minutes.
Fry chicken in oil over medium-high heat for 3 minutes.
Turn, transfer to oven, roast chicken 8 minutes.