2Bleu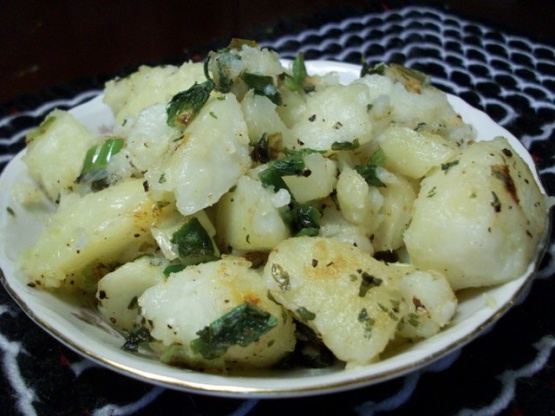 Very rich side dish from Gourmet magazine, February 1998. ZWT region - West (Idaho potatoes).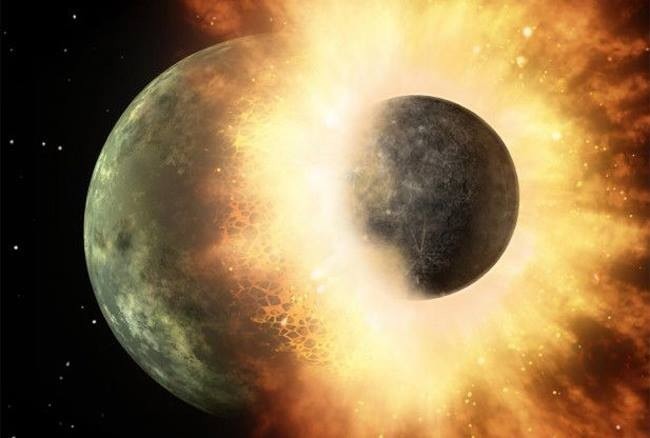 Top Review by 2Bleu
The flavor of the green onion oil is superb! I couldn't get the potatoes to hold much shape once in the skillet, so they cooked up much like homefries. We sprinkled our potato spice mix (salt/pepper/garlic powder/paprika) to this for more flavor and it was perfect. Thanks for posting. :)
Peel potatoes and quarter.
In a saucepan cover potatoes with cold salted water by 1 inch and simmer 15 minutes, or until just tender.
Drain potatoes in a colander and let stand 5 minutes.
Finely chop white and light green parts of scallions. Finely chop parsley.
In saucepan heat oil and chopped scallions over moderate heat until oil begins to sizzle and add potatoes.
With a fork lightly crush potatoes into scallion oil (do not mash completely). Season potatoes with salt and pepper and stir in parsley.