Lainey39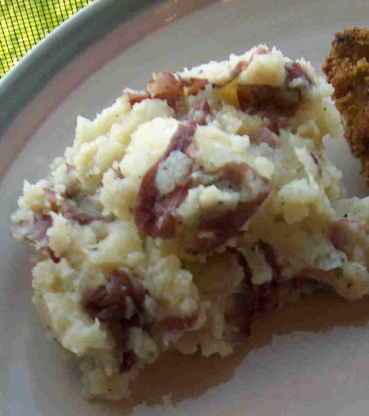 This is a good, healthy potato recipe. From a BBC food site.

I loved that it was easy!!! close to Mashed potatoes but easier. I didn't have bay leaves or white pepper. I will make again. I added extra butter it seemed a tiny bit dry but I still really enjoyed them. I may try the sourcream like suggested in the future.
Scrub and wash the new potatoes and place into a saucepan. Cover with the water and then add the rest of the ingredients, except the butter and final seasoning.
Bring to the boil and reduce to a simmer.
Cook for approximately 20 minutes.
Once cooked, drain and using a fork or a potato masher, crush the potatoes lightly,.
add the butter and season with salt and pepper.