Crushed Heirloom Potatoes
Lawsome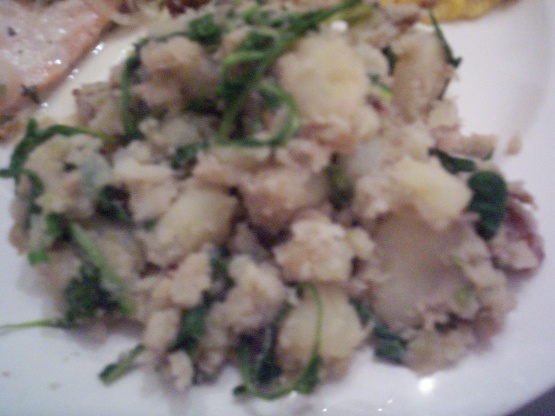 I wanted to make mashed potatoes but I wanted something different too. These are so easy to make and taste like you worked hard...so good!

It may have been that I couldn't find heirloom potatoes and I had to use russets, but I found the mixture to be fairly dry. I didn't want to add more oil, so mixed a little ranch and sour cream to use as a topper. However, even without the topper, the flavors were great!
Boil potatoes until they are just tender, 20-40 minutes (depending on variety); drain and then return them to pot.
Using a large wooden spoon, coarsely crush potatoes in pot.
Stir in cheese, nuts, oil and arugula and toss to blend.
Salt and pepper to taste.