alligirl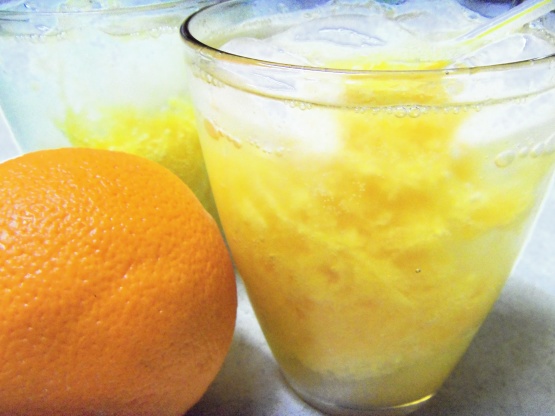 This is a cocktail with orange and vodka... well ingredians r same oreparation methods different, this gets the taste

Being the first hand drinker of this fabulous drink... it has lot of sweet kick in it.. must try! Keeping on star empty for greed of more recepeis!!!
Keep orange in freezer for few hours before preparation.
The pulp should be slightly crystalined.
Now, peel the skin, deseed the oranges and directly transfer the orange to wide mouth galss (mid size).
It should nearly occupy three fourth of the glass
Now crush the orange inside the glass carefully till the contents in the glass appear one thick crushed mass.
The volume now is about half of the glass.
Add vodka and fill the glass with carbonated water.
Crushed gold is ready - serve with a fork to pick crushed orange pieces while drinking.
Cheers!