Crunchy West African Cabbage Salad
Elmotoo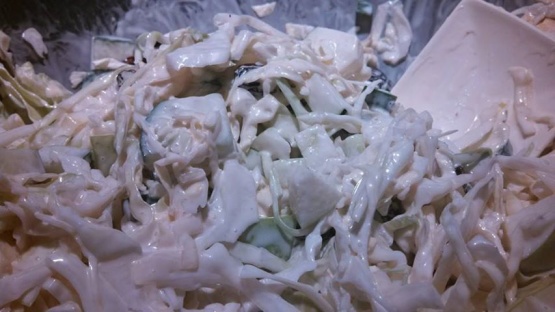 Cabbage salad has never been so good! This combines, sweet salty and crunchy all into one. Best if eaten within 24 hours.
In a medium bowl combine cabbage, apples, cucumber and raisins.
Toss to mix.
In a small bowl, whisk mayonnaise, lemon juice, vinegar, salt and sugar for 1 minute.
Pour over cabbage mixture and toss to coat well.
Sprinkle with chopped peanuts and chill well.