Crunchy Vietnamese Chicken Salad
Prep 30 mins
Cook 15 mins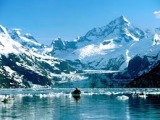 A Food and Wine magazine staff favorite! Leave the seeds in the serrano chile if you like the heat/spice!
Directions
Stir together the sugar, fish sauce, lime juice, vinegar, water, chile and garlic until the sugar dissolves. Let stand for about 5 minutes.
In a small saucepan, heat the oil until shimmering. Add the shallots and cook over med.-high to high heat, stirring, until golden (don't let them burn!) - about 4 minutes or so. Drain on paper towels and sprinkle with salt. Let cool.
In a big bowl, toss the cabbage, carrots, onion, cilantro, mint and chicken.
Add the olive oil and dressing (the sugar, fish sauce, etc -- combination) and toss.
Sprinkle with the peanuts and shallots. Serve with the lime wedges.
Enjoy!
Most Helpful
Absolutely delish! My mint was dried, fresh would have been good, too! ZWT9 Soup-a-Stars

Adorable salad! The only change I made was to fry some chicken breast halves myself because I didn't have rotisserie chicken on hand. We had this for dinner and absolutely loved it. Thanks for posting! I'll make this again :)<br/>Made for ZWT 9 / SE Asia for The Apron String Travelers

I really liked this salad. It was very easy to make, and had wonderful texture from all of the different ingredients- the crunch of the peanuts, shallots and cabbage and onion compared to the juiciness of the chicken and herbs. The dressing was wonderful- I love the combination of fish sauce and lime juice; although I think I'd use rice vinegar next time instead of plain white vinegar. Overall, a wonderful dish for lunch or a light supper, especially with a glass of white wine on the patio on a summer day. Thanks for posting!