Dorel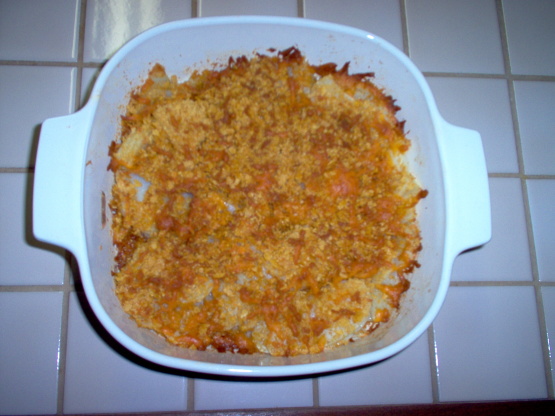 It is so simple and very good. You can also cut this recipe in half if you want.

loved it, specially the top!
Place butter or margarine in a casserole.
Put in oven that is preheated to 375°F.
Peel potatoes and slice into 1/4 inch crosswise slices.
Place slices in melted butter or margarine, coating well.
Mix remaining ingredients.
Dprinkle over top of sliced potatoes.
Bake 30 minutes, or until potatoes are done and tops are crisp.