Laudee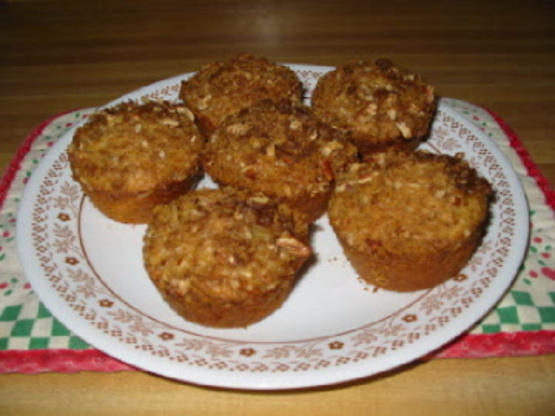 all I can say is oh YUMMMY!

These muffins turn out to be cake like...very moist and delicious. Some changes I would do next time: double the recipe as I only got 9 large muffins (they tend to go really fast). I did use frozen rhubarb that I thawed and squeezed some of the liquid out of. I found that it was a little light on the rhubarb, so next time, I would add about 1/2 cup more. Good muffin recipe...one that I would do again. Thanks for the posting!
Combine sugar, oil, egg, buttermilk and vanilla.
Mix well.
Combine flour, salt, and soda and add to oil mixture.
Add rhubarb and nuts.
Full muffin pan 2/3 full.
Combine topping and sprinkle on top of batter.
Bake 30 minutes at 325 degrees.