Prep 15 mins
Cook 40 mins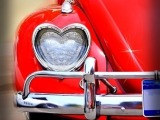 This recipe comes from a cookbook of mine called "Cool Foods". I am putting it here for safe keeping :)
1 tablespoon vegetable oil
1⁄4 cup dry breadcrumbs
2 teaspoons chives, chopped
1 teaspoon celery salt
1⁄4 teaspoon garlic powder
1⁄2 teaspoon rosemary, chopped
Directions
Preheat oven to 400 degrees.
Cut the potatoes into eight wedges each and toss up in the oil.
Combine the breadcrumbs, chives, celery salt, garlic powder and rosemary in bowl.
Add the potato wedges and coat well.
Place on a greased cookie sheet and bake for 40 minutes or until crisp and golden.
Most Helpful
These are great! I am not a big fan of jojos, but I liked these. The flavor and texture was very good. And happy they are baked and not fried! Very nice with a grilled steak. Made for Spring 2012 PAC game.

These were wonderful potatoes Queen uh Cuisine. Crispy, crunchy, moist and tender. What a great flavor, just the perfect spice blend. My dh asked, can we have these again tomorrow? I used Yukon gold potatoes and garlic chives, they worked great in this dish. Thanks so much for sharing this quick and easy to make dish. One we will be enjoying often.