Chef floWer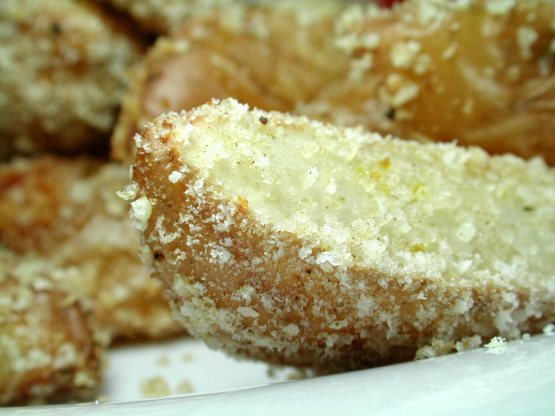 Crunch Potato Wedges tossed in rosemary. Potatoes are found in the mid-west US region.
These are great. I followed the recipe exactly. I will be making these again. The nutritional information is not very useful.
Preheat oven to 200 degrees Celsius or 400 degrees Fahrenheit.
Cut the potatoes into 8 wedges each.
Toss wedges in the oil.
Combine the breadcrumbs, chives, celery salt, garlic powder, and rosemary in a bowl.
Add the wedges and coat well.
Place on a greased baking tray.
Bake for 40 minutes or until crisp and golden.