Crunchy Pork Chops With Garlicky Spinach and Tomato Salad
Prep 15 mins
Cook 15 mins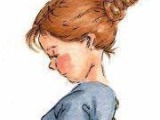 This delicious recipe is from Nigella Lawson's newest cookbook, "Feast". Delicous combination and easily doubled.
Directions
Trim all the fat off the pork chops.
Lay the chops between two pieces of saran wrap and, using a rolling pin, beat them until the meaty part of the pork chop is half as thick, turning them over once as you go.
Beat the egg in a shallow wide bowl, with the mustard, oregano and salt and pepper.
On a large plate combine the bread crumbs and parmesan cheese.
Dip each of the chops into the egg mixture, then roll to coat in the breadcrumb mixture, pressing the crumbs in to adhere on both sides.
Let them dry for a few minutes on a wire rack while you heat the oil in a large frying pan.
Fry the chops in the hot oil until deep golden brown, about 5- 7 minutes on each side (depending on how thin you have managed to get them and how cold they were before going in to the oil).
Meanwhile, quater the tomatoes and remove the seeds.
Cut the tomatoes into strips and then dice them (tomatoes concasse) You may remove the skins before if you wish, but it works well without doing that.
Combine the diced tomato with the minced garlic, olive oil and lemon juice in a bowl and add salt and pepper to taste.
When the chops are ready, toss the spinach with the tomato mixture and divide the salad between two large plates, putting each large, crisp golden chop alongside.
Enjoy!
Most Helpful
This was a very good meal. The pork chops were juicy and tender,the seasonings in the dredging and breading added a wonderful flavor to the pork. I did use panko crumbs instead of regular bread crumbs, as I usually do for my breading and fried in about 4 tablespoons of olive oil. Thanks for posting, MarieAlice.

The salad was wonderful easy and very tasty, it went really well with the crunchy pork chops. I used Italian bread for the breadcrumbs and followed the recipe exactly it turned out great! DH loved it, I am not a big lover of pork but enjoyed it too! Next time I will try it with turkey escalopes.

We have always loved breaded pork chops and these are no exception. They are crunchy on the outside and juicy and moist on the inside. The spinach salad is a nice touch. The dressing for the spinach is not overwhelming, just right. The only change I made is to fry the chops in olive oil as I like the taste better than peanut oil.