Crunchy Peanut Butter Tarts
flower7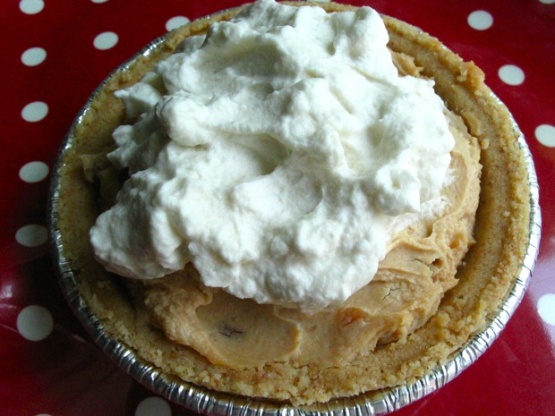 For a fun, fuss-free dessert, try these darling tarts.

Very tasty little tarts! I did not have any peanuts so left those off. I also didn't have any whipped topping (and didn't want to buy any for such a small amount) so I whipped two Tbsp of heavy cream - with a little sugar and vanilla - into whipped cream and used that on top. I think a drizzle of melted (any flavor) jelly would be great on top -- or a drizzle of chocolate syrup. Thanks for sharing!
In a small mixing bowl, beat the cream cheese, peanut butter and sugar until blended. Stir in sour cream and vanilla. Spoon into tart shells. Refrigerate for at least 1 hour. Top with whipped topping. Sprinkle with peanuts if desired.