Crunchy Peanut Butter and Oats Spread
GaylaJ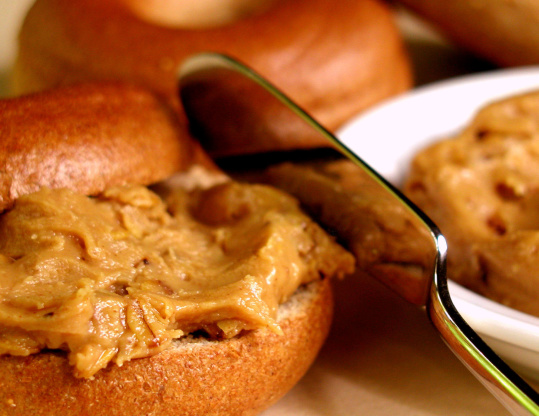 This is really good and very kid-friendly. It keeps well in a plastic container. Cook time is for the toasting of the oats.

Top Review by 89240
This is great! I've made it twice, once as written using organic peanut butter, and again using store-brand and less honey. Both were fantastic.
Toast oats by putting them on a cookie sheet, and baking at 350 degrees for about 15-20 minutes, stirring occasionally.
Mix together toasted oats, peanut butter and honey.
Excellent spread on toast, bagels, crackers and for peanut butter and jelly sandwiches.