Prep 30 mins
Cook 55 mins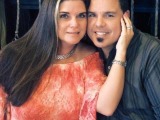 This recipe is very rich and flavorful. The coating makes the chicken moist and tender.
Directions
Combine crushed onions, parmesan cheese, seasonings, and bread crumbs.
Combine egg and milk in different bowl.
Dip chicken in egg/milk mixture.
Coat chicken with parmesan cheese mixture.
Place in baking dish.
Spread any additional parmesan cheese mixture on top of chicken.
Pour melted butter over chicken.
Bake at 350 degrees for 45-55 minutes or until golden brown and chicken juices run clear.
Most Helpful
Everything Juenessa says about this chicken is true--moist, tender and flavorful. This is one of those foolproof recipes we all appreciate so much. Even the timing (60 min) was right on target. Will be making this one again.

I have made this dish several times now and it is a hit every time! The chicken is always so moist and tasty.
Wonderful! A definite keeper. One of the few recipes hubby and I can both agree is fabulous. (I've even found I can use the giant economy frozen chicken breasts, and it STILL turns out fabulous) I've only changed one thing, and it's in the cooking, not the recipe; about 15 minutes before it's done, I baste the chicken with the juices and butter.