Crunchy Onion Potato Bake
diner524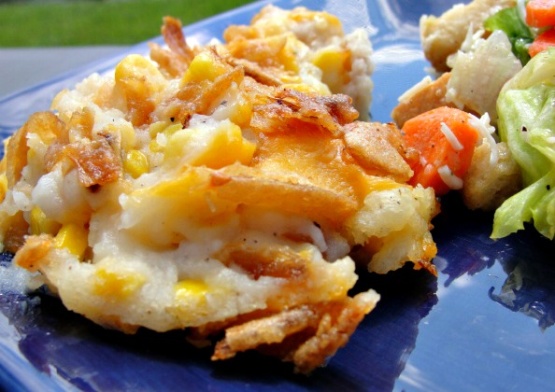 We usually make this as a side dish to any meat dish; goes well with all really .
Preheat oven to 350 degrees Fahrenheit.
Spray pan with non stick cooking spray.
Heat milk, water and butter to boiling; stir in contents of both pouches of potatoes; let stand one minute.
Stir in corn.
Spoon half the potato mixture in pan.
Sprinkle half each of cheese and onions; top with remaining potatoes.
Sprinkle with remaining cheese and onions.
Bake 10 to 15 minutes until cheese is melted.
Enjoy !