loof751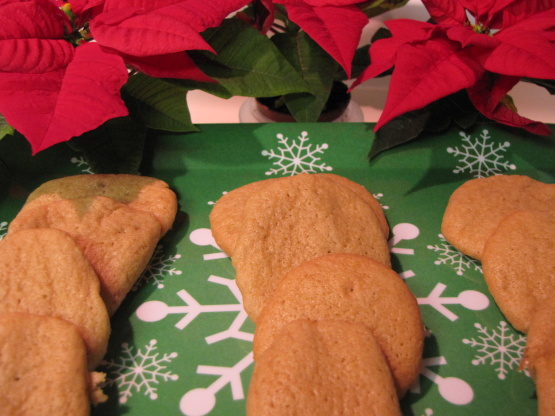 When my sister and I were little we often made this recipe out of our mom's beat-up old copy of The Cookie Cookbook by Deloris Kitchel Clem, published in 1966. We probably made it a lot because it's made of stuff you usually have on hand.
Preheat oven to 350°F.
Blend butter, brown sugar, egg, & vanilla.
Combine dry ingredients and blend with wet.
Drop by teaspoonfuls onto ungreased cookie sheet.
Bake about 12 minutes.
When done, remove immediately to wire rack.
Cookies will be soft when baked but will wrinkle while cooling.