Food.com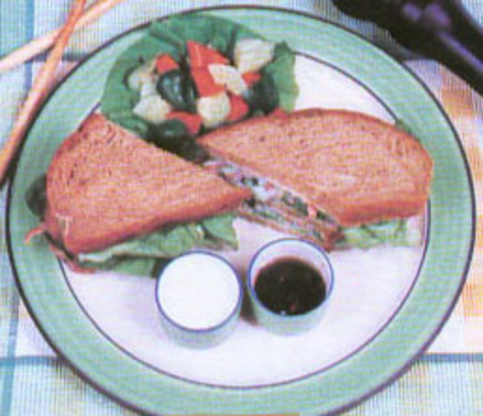 This is one of the recipe presented at www.womenfitness.net, a complete online guide for women to achieve healthy weight & optimum fitness .
Shred all the vegetables.
Mix with yogurt and seasoning.
Apply yogurt on the bread slices.
Place lettuce leaf and then the filling.
Mix plum puree and little tomato sauce and serve along with the sandwich.