BecR2400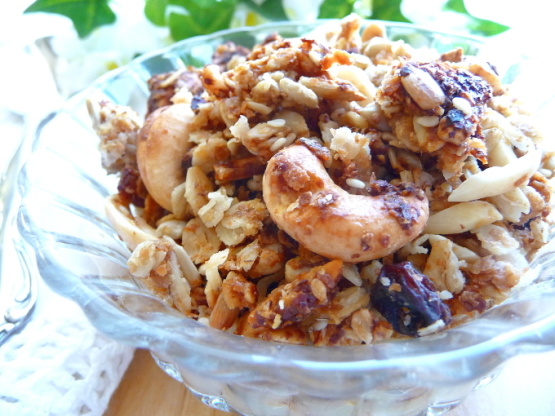 This stuff is addicting! I don't remember where I got the recipe, but I have been making this since I was a teenager. The measurements for the oats and coconut are just guidelines; you can adjust it to your liking or what you have on hand. Let me know how you like it.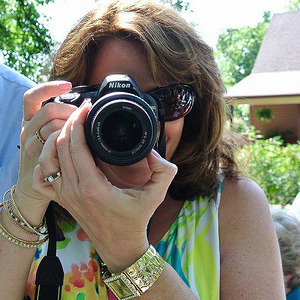 I used 6 cups of oats, 1/2 cup sunflower seeds, 1 cup slivered almonds but I skipped the sesame seeds & raisins. Once it was baked, I added the traditional dates to half and dried pineapple to the other half for a tropical granola. We enjoyed the cereal but even though I baked it for 20 minutes, it never got crunchy. I also felt the flavor would have been a little better if I had used butter instead of oil. However, one of my kids and my mother preferred the softer texture and lighter flavor so I guess it is just a matter of opinion. :o) Thanks for sharing!
Preheat oven to 325 degrees F. In a large bowl, mix together the ingredients for Oat Mixture.
In a small to medium bowl, separately mix together the first 4 ingredients for Oil Mixture.
Add Oil Mixture (not the honey yet) to the Oat Mixture; blend well.
Then add in the honey. Mix well.
Spread thinly and evenly on cookie sheets (for ease of preparation, use rimmed cookie sheets).
Bake at 325 d F for 30 minutes, stirring occasionally until golden (stir @ every 12-15 minutes).
After baking, remove from oven and let granola cool on cookie sheets.
Remove granola from cooled pans and it's ready to eat, or store covered for about 2 weeks.
Makes a nice food gift.
Yield is approximate & depends on amounts used.