Crunchy Broccoli Coleslaw
teresas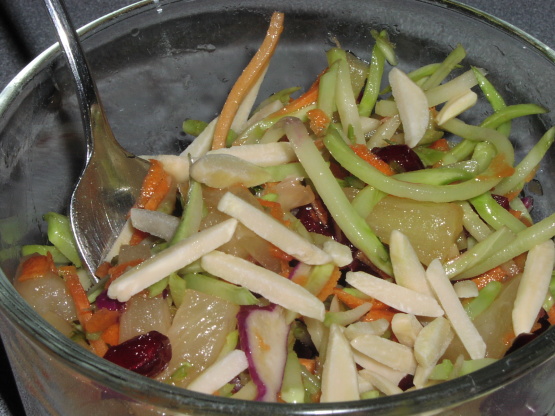 POPULAR salad choice! A great side dish for a potluck or picnic which is colorful and full of flavor! Everyone looks forward to this dish that contains no mayo.

This recipe was divine but only after it was refrigerated over night. I served it right away and it was okay. The next day, YUMMY!!!
In a medium size bowl mix broccoli slaw, drained pineapple tidbits, grated carrot and craisins.
In another snall bowl mix dressing ingredients. Pour over slaw mixture. Toss to blend.
Let marinate at least 2 hours before serving. Sprinkle almonds on top prior to serving.
Enjoy this wonderful salad!