loof751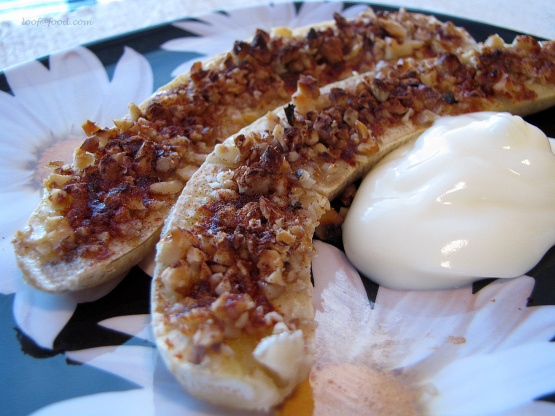 Found in an old recipe book but as yet untried by me.

Wow these were really good! I didn't have any raisins so left them out and didn't miss them. I was afraid there would be too much cinnamon but with the honey and the sweetness of the banana it was perfect. Enjoyed as you suggested with vanilla yogurt for a yummy breakfast - thanks for sharing a great recipe!
Slice bananas in half lengthways.
Place in baking dish. cut side up.
Pour over juice, drizzle honey.
Sprinkle on nuts, cinnamon and sultanas.
Bake 200 C for 15 minutes.
Serve with yoghurt.