Crumbly Chocolate Chip Cookies
AnneHas2
This is a favorite from my childhood from Grandma. The recipe is at least 50 years old. These have a very different texture from most of the chocolate chip cookies that I run into elsewhere.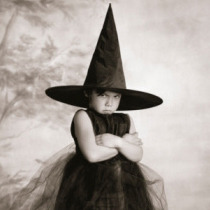 I had been following AnneHas2's journey for the PEI cookie and tried these on her recommendation. Absolutely first class. We used to stop at Zehr's grocery store in Orangeville Ontario, on our way north to buy cookies from their bakery. I had completely forgotten about them until I took a bite of this recipe. This IS that cookie. Amazing melt in your mouth batter. And sooooo tasty. I used an entire bag of milk chocolate chips, which was just over 10 ounces. Measured the batter with a rounded tablespoon scoop, and baked for 15 minutes. I ended up with 7 dozen cookies. Thanks JWynia for posting and Anne for bring it to my attention.
Mix in order given.
Make cookie-sized balls and distribute on a cookie sheet.
Flatten with a fork, dipping in water between impressions. Aim for a checkerboard on top of each cookie.
Bake on cookie sheet at 350 degrees until brown.