Crumb-Coated Potato Halves
alligirl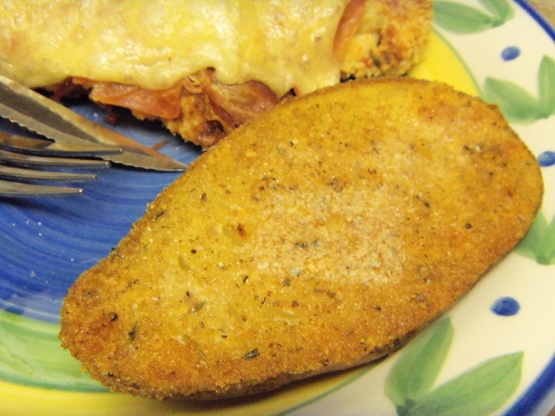 When baking potatoes, I used to cut them in half, brush with butter, then salt & pepper before baking them, cut side up. Here's a dressed up version of that!

Nice change of tater recipes. I always have these ingredients on hand, so this will surely go in my 'Go To" file. Thanks for sharing such a tasty dish. Made for Everyday's a Holiday.
Preheat oven to 350 degrees F.
In shallow pan, combine bread crumbs, paprika, salt & pepper.
Brush sliced side of potato halves with butter, before dipping each into crumb mixture to coat.
Place in 13"x9" baking dish & cover.
Bake for 60 minutes, or until tender.