From Paula's Home Cooking
Make and share this Croque Madame recipe from Food.com.
Directions
Preheat oven to 400 degrees F.
Butter 1 side of each bread slice.
Set half of the slices of bread buttered side down in the griddle or cast iron skillet, and cover each with a slice of cheese. Place 3 or 4 slices of the ham over the cheese, and place the top slice of bread over the ham, buttered side up.
Heat griddle or skillet over medium heat. Cook sandwiches until bottom is golden brown and cheese is melted, about 3 minutes per side. Remove sandwiches and place on a plate.
Spread a thin layer of mayonnaise on the top of each sandwich, and then place a slice of cheese on top. Put the sandwiches back onto the griddle or skillet then place in oven, cooking until golden brown and cheese is melted, about 5 minutes.
Melt 1 tablespoon butter in skillet over high heat. Cook each egg sunny side up. Turn egg over and cook 3 minutes longer for a soft-cooked egg, or 5 minutes longer for a hard-cooked egg. Repeat with remaining butter and eggs.
Place 1 fried egg atop each sandwich. Season egg, to taste, with salt and pepper. Serve sandwich immediately.
Reviews
Most Helpful
Absolutely delicious! I love Gruyere and I combined it with Black Forest ham for this. Easy and filling! Made for Best of 2011 game.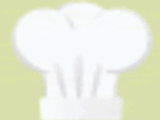 This is ooey gooey good! Perfect balance of salty and creamy from the ham and cheese. I couldn't find sliced gruyere cheese so I used finely grated cheese. Will make this again! Made for All You Can Cook Buffet Game.
After all the great photos on the All you can cook buffet I knew I had to try this. Made as directed with the only differance was reducing to serve two. Used my home baked sourdough bread and was surprised at how easy it went together. The calorie cound was really scary, but hey! We won't be having it EVERY day. A great special occassion breakfast.