Crockpot Macaroni & Cheese
twissis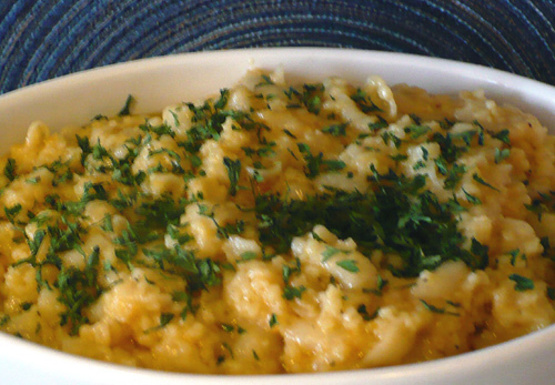 This is a great one for those times you get that comfort craving! From my BFA, Becky.

Made for Spring PAC 2013 - This recipe is impossibly delicious & certainly not for the "diet conscious", but I think it can be improved in that regard alone. 1st of all, I should say I adore the flavor & cooking method of this true "comfort food". I could eat it until I was sick & be happy I did. I used a shredded blend of Cheddar & Monterrey Jack cheese, but made an error w/the milk ingredients. I accidentally used all 2% milk instead of the combo of milk & evaporated milk. It definitely did not hurt the recipe outcome, so I compared the fat content & calories of both milk products. 8 oz of 2% milk has 5 gms of fat & 122 calories, BUT 8 oz of evaporated milk has 19 gms of fat & 338 calories! For evaporated milk, the fat content is nearly 4 times as much as 2% milk .. & .. the calories are nearly 3 times as much as 2% milk. Additionally & IMHO, this recipe easily serves 6, which further improves the nutritional data based on 4 servings. All that said, your recipe was a hit & will be repeated using my healthier version. I am not suggesting you change your recipe, but perhaps a note allowing the optional use of all milk would be welcomed by other chefs like me. Thx for posting this wonderful recipe. -- ETA: There was also an excess amt of oil as I dipped the Mac & Cheese from the crockpot, so I feel the butter amt can easily be halved w/o effecting the outcome. :-)
Toss cooked macaroni in 2 tablespoons oil.
Add all remaining ingredients.
Pour into lightly greased crockpot.
Stir well.
Cover and cook on low for three to four hours, stirring occasionally.